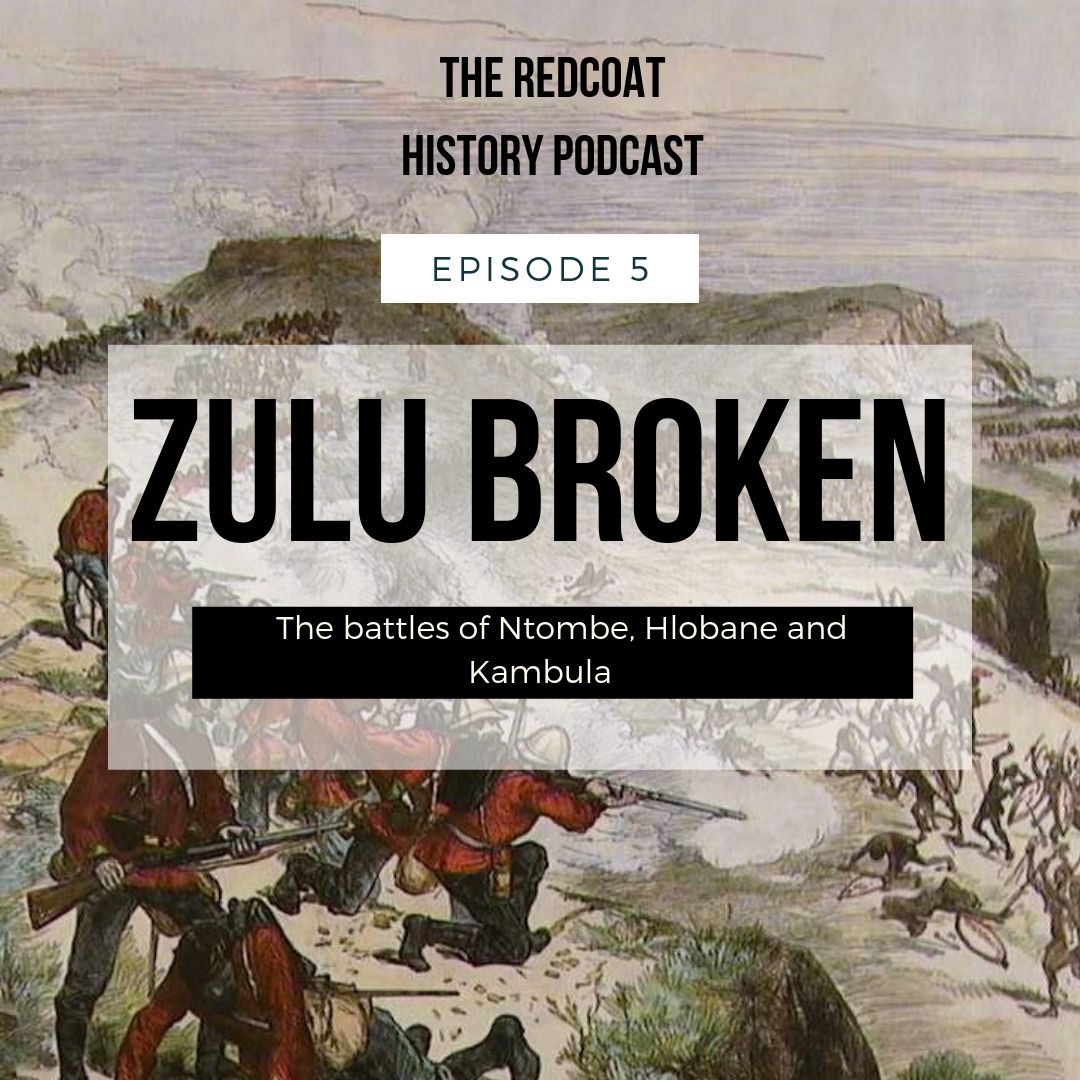 In today's episode of the Redcoat History Podcast (no, it's not a history of Butlin's) we follow further exploits from the Anglo-Zulu war of 1879 - the invasion's northern column, under Colonel Evelyn Wood.
We are going to be surprised in our beds by a Zulu raid and have to battle them naked. We are going to be outfought and nearly wiped out attacking one of their strongholds and we are then going to face the might of a huge zulu impi as it comes charging towards our laager at Kambula - could this finally be the end of the British invasion?
For show notes including maps, videos and a bibliography then please visit my website www.redcoathistory.com and also please do drop me a line via my social media - Twitter and Instagram.