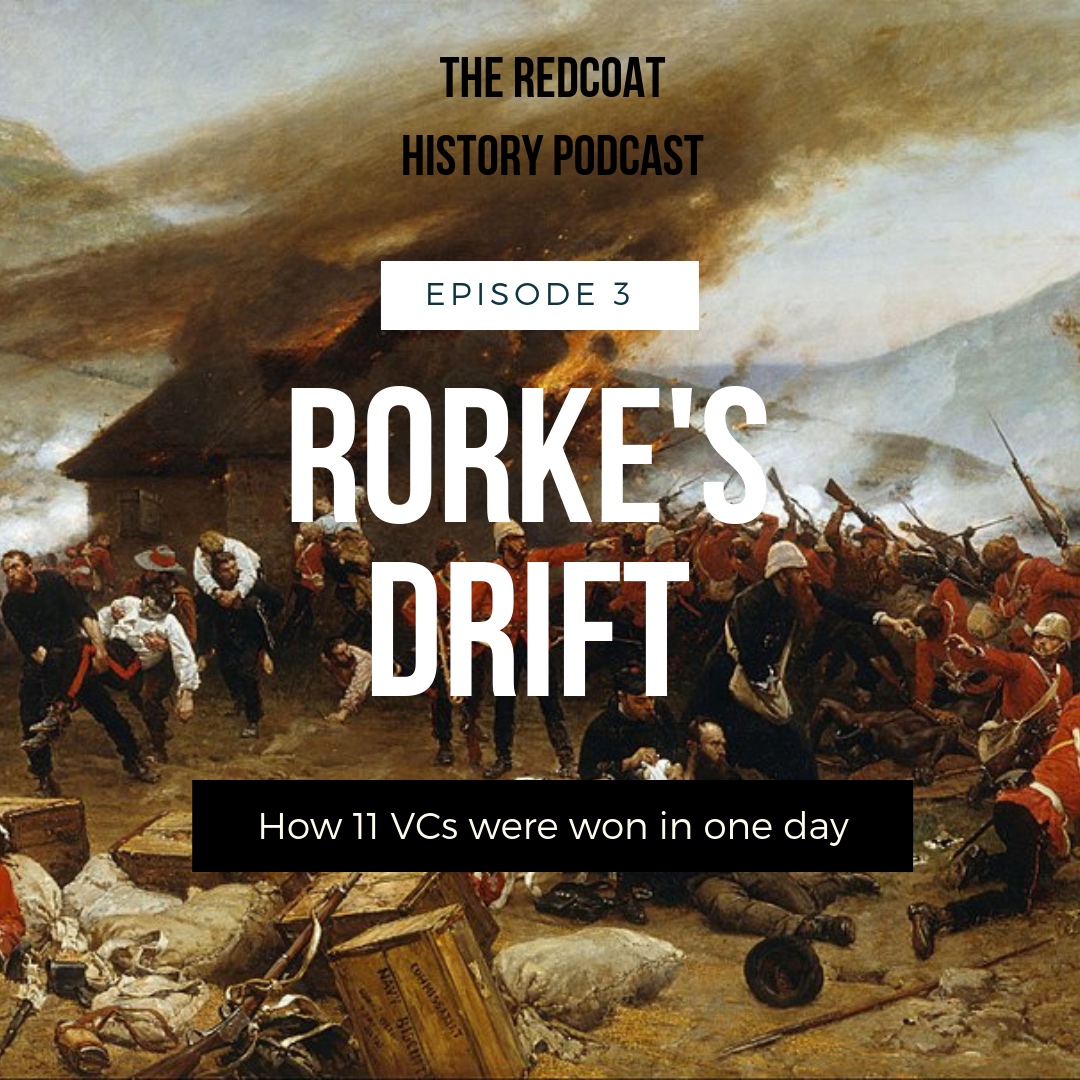 The Battle of Rorke's Drift, fought at a lonely mission station on the Natal/Zululand border on 22 January 1879, is probably the most famous British engagement of the Victorian era. 
11 Victoria Crosses were won in a single day as a handful of British troops fought for their lives against around 4000 Zulus. It is the stuff of legends, forever immortalised in the 1964 film Zulu. But how realistic is that film and how true are our preconceptions about the battle. 
In this episode of the Redcoat History Podcast, Christian Parkinson walks us through the battle, drawing heavily on the accounts of those who were there. For more information including maps and videos then visit www.redcoathistory.com. 
Christian can also be found on Instagram and Twitter where he is known as @redcoathistory.